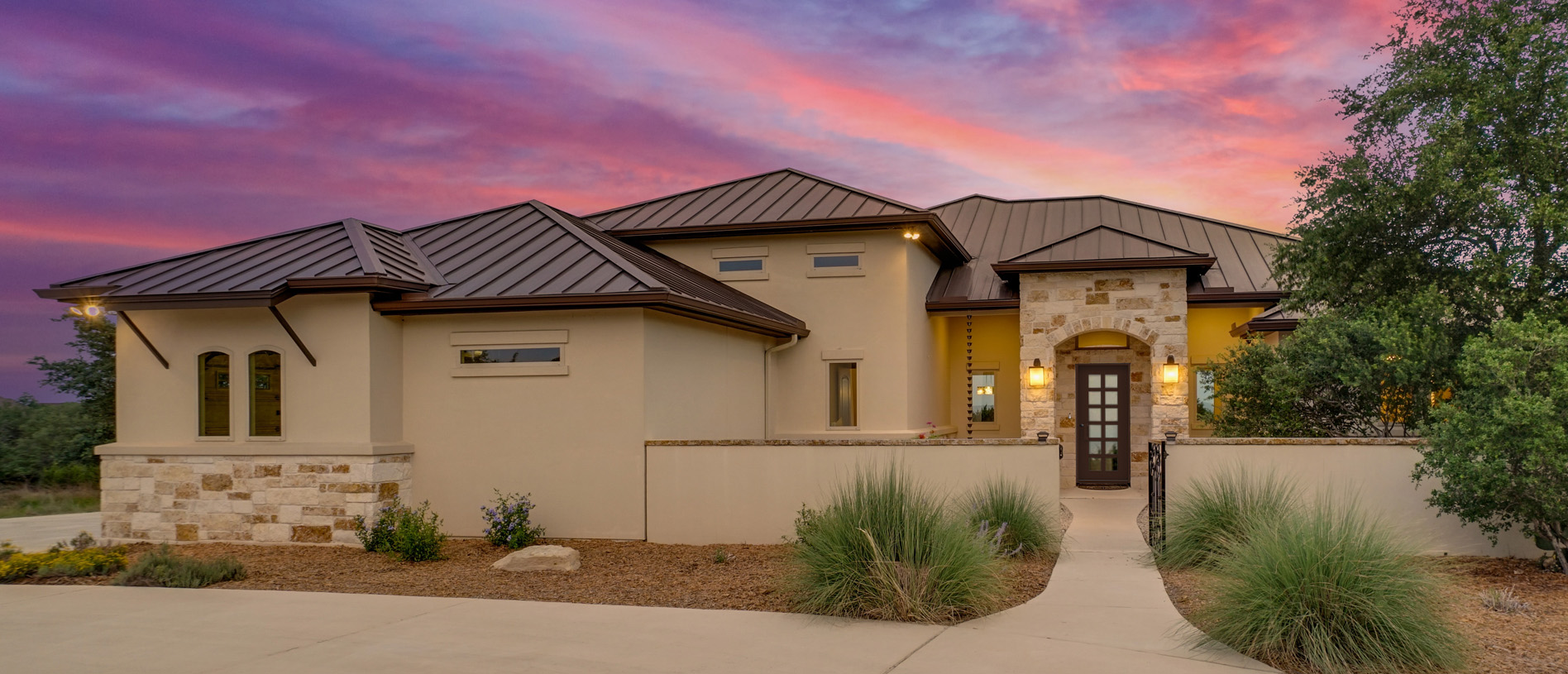 Our doors are designed for easy installation and come with pre-mounted frame and molding with smooth CNC taper bearing hinges for effortless operation. They are built with high-quality materials, including 11 gauge, .120 inch thick USA steel and ¼ inch USA plate steel for the linkage and bolts, to ensure maximum durability. All parts are powder coated for protection against wear and tear, and come with a lifetime guarantee. Our doors are built in Arizona and backed by a 7 day a week customer service team based at our factory in Lake Havasu City.
In addition to their strong construction, our doors are built for your family's security. The framing is 3 inches thick and 8 inches wide, and the doors themselves are 1 and 1/2 inches thick and made of solid steel. They come with a standard ¼ inch tempered glass center insert, and can be upgraded to laminated glass with 3M security film for added protection against unwanted entry, bullets, bombs, and blasts. Keep your home safe and secure with our doors.
Need a custom design? Our designers can make your vision come to life. We look forward to working with you. 
NEED HELP WITH YOUR ORDER? call: now (928)852-7489 or send us a message [email protected] 
Available standard colors

Sizing and Dimensions
We have three custom size categories Small (S), Medium (M), and Large (L) for pricing. The custom measurement build sheet will need to be filled our prior to manufacturing your door to help guide you or your installing contractor to obtain the proper measurements This information will be used to manufacture your door to your specific specifications.
Description

Our door framing is a robust 3 inches thick and 8 inches wide, providing an extra layer of protection. And when it comes to hinges, we don't skimp on quality. All of our hinges are CNC machined in-house using taper bearings for smooth and easy movement, these hinges are able to handle both the side and vertical force of our doors with ease. You'll love the effortless operation of our doors - opening and closing them is a breeze. As for security they are bullet proof made of solid steel 1 and 1/2 inches thick.

For added security, our doors come with a standard ¼ inch tempered glass center insert. But if you want even more protection, you can request that it be laminated with 3M security film for unwanted entry, bullet, bomb and blast resistance learn more about 3M Scotchshield Ultra Safety & Security Window Film. Don't take any chances with your safety - choose our doors for the ultimate peace of mind.

Materials
Solid American steel with and outer powder coated finish. 
Weight
350-400 pounds Single door. 700-850 pounds double.
Measurement Sheet
Options and Accessories 
1000's of other color options available upon request
Custom Handle options 
We use the finest hardware
Custom tint and security film for the glass