THE BEST MANUFACTURED DOORS IN THE WORLD
---
Custom sizing available with a 7 to 15 Day build time.
Easy install slide in retrofit design.
Plus FINANCING options available at checkout. 
---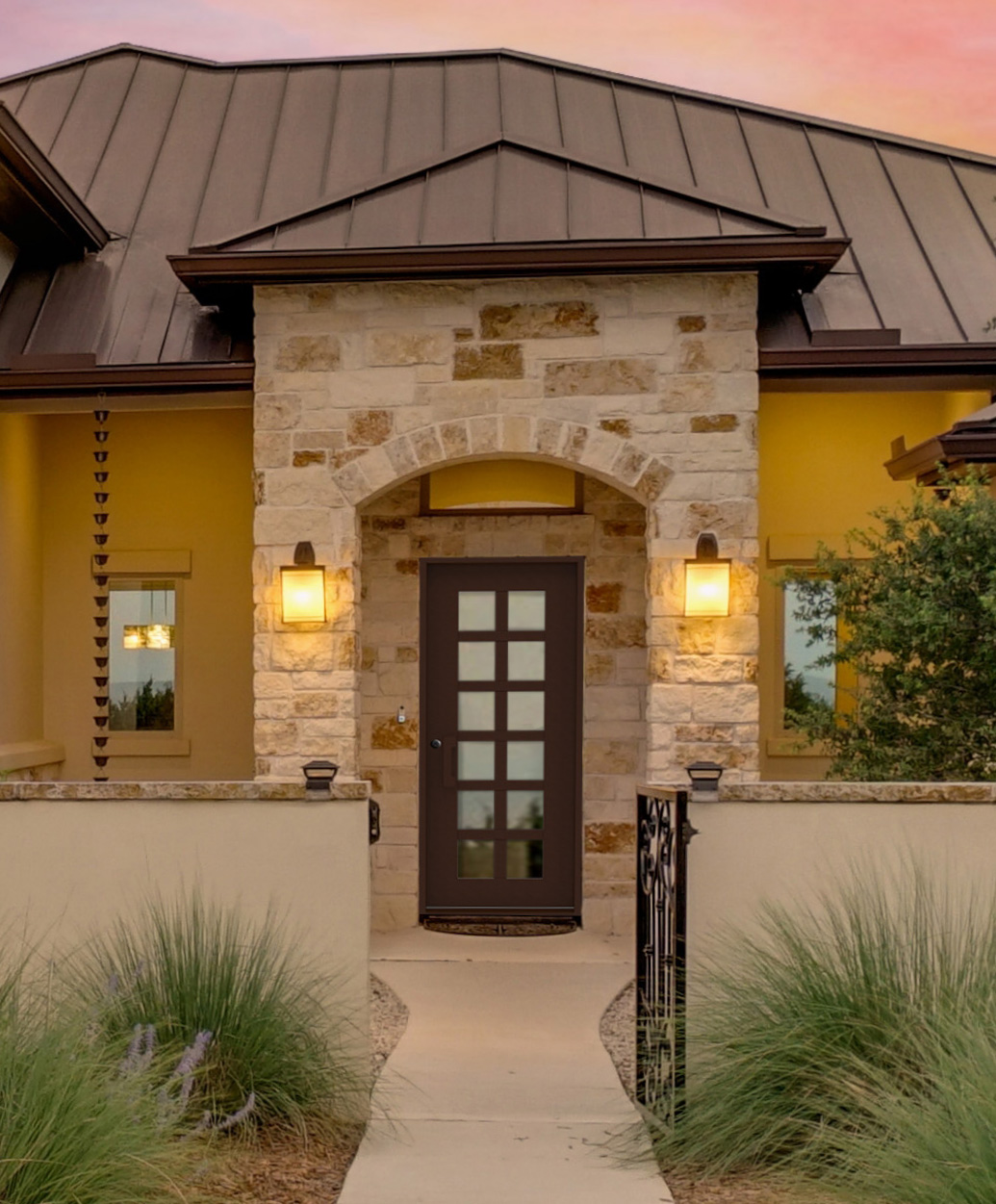 With designs to fit any home, and payment options to fit your wallet, being safe and secure has never looked better. We take functional, high carbon steel, and turn it into an AMAZING work of art. Add curb appeal to your home, and become the envy of your neighborhood, all while protecting your loved ones, with our beautiful high security doors! All of our high security doors are double walled and made of 11 gauge (.120"), high carbon, USA steel. Our high security options include smooth action Linkage and Bolts made
from ¼" USA Plate steel, which lock securely into the steel frame on all sides(like a bank vault), or you can use a standard deadbolt. Doors come pre-hung in their all steel frames on special hinges, machined in our Arizona factory, with tapered bearings for perfect movement. These tapered bearings not only handle the side to side motion of a swinging door, but also the vertical force of our 300+ lb. all steel doors, making them open and close with ease and comfort..
What you can expect from 10 Day Doors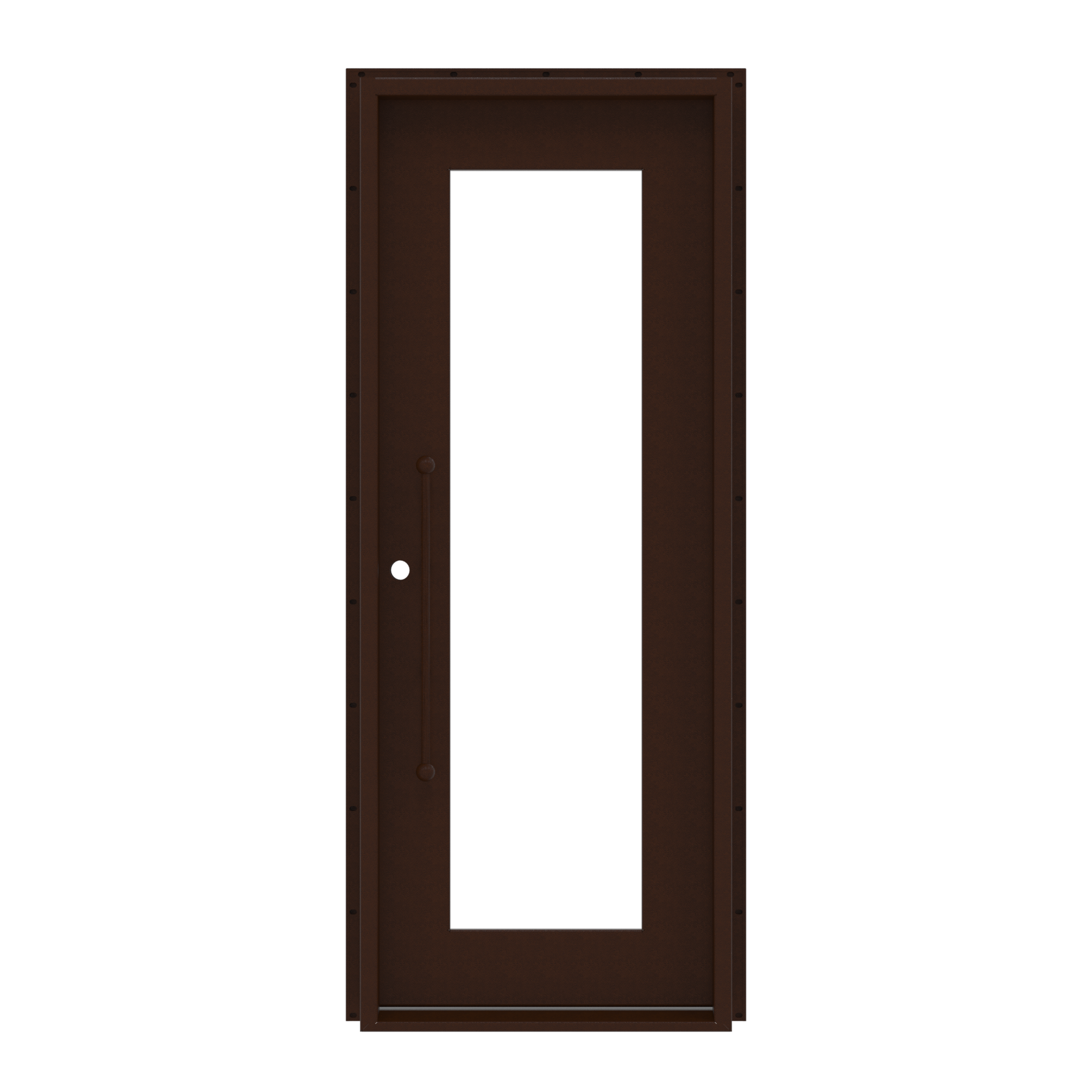 Custom Frame & Door Sizes
---
We offer a wide range of styles that can be custom-made within 10-15 days using the best materials available in the US. We have thousands of powder coat options to choose from to ensure you get the perfect finish. You can browse our products here: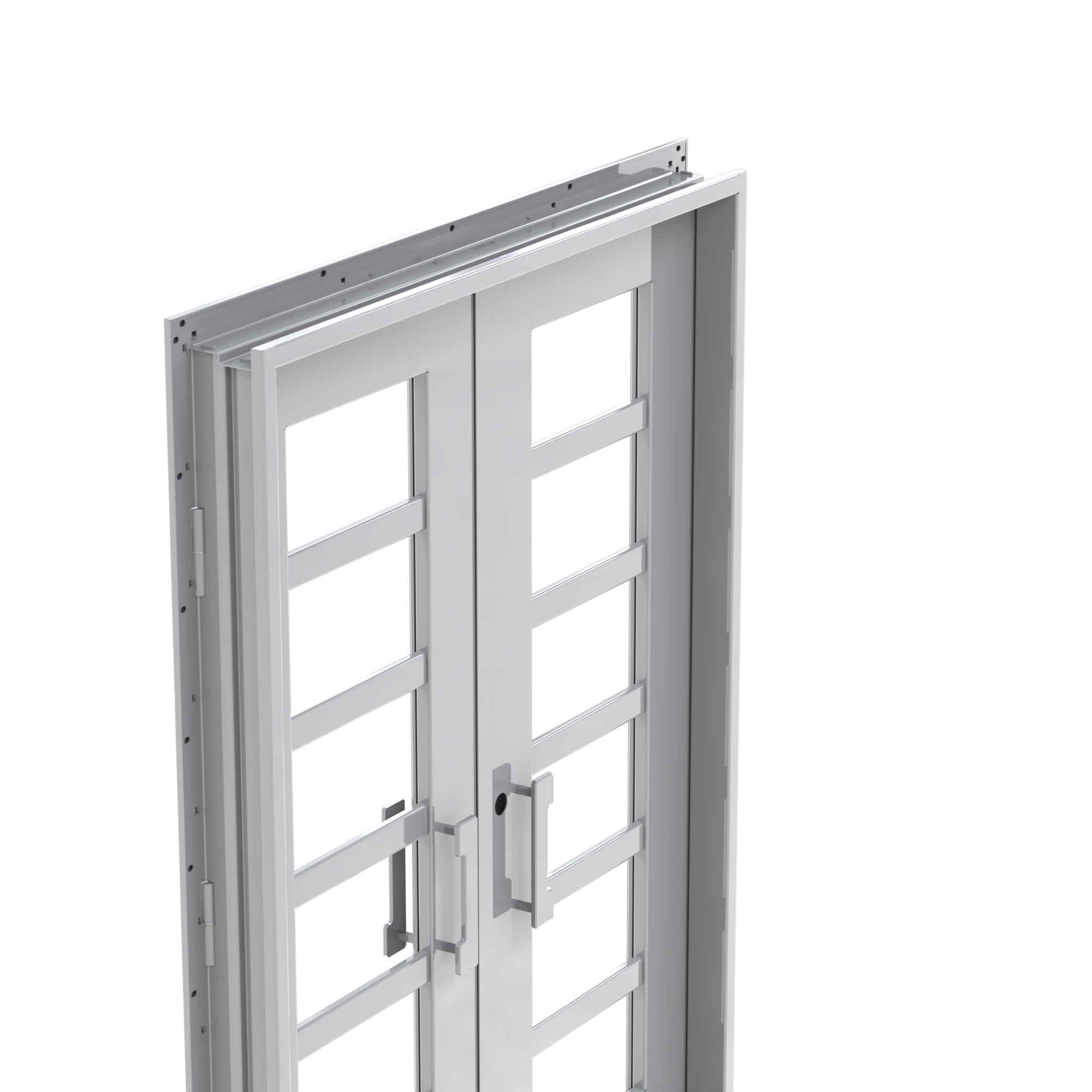 Manufactured in AZ, USA Not Fabricated
---
We begin with raw materials and using fiber laser cutting and CNC robotics, we form the doors with precision and assemble them with the highest tolerances. Finally, we apply a flawless powder coating to finish the process, all within the same facility.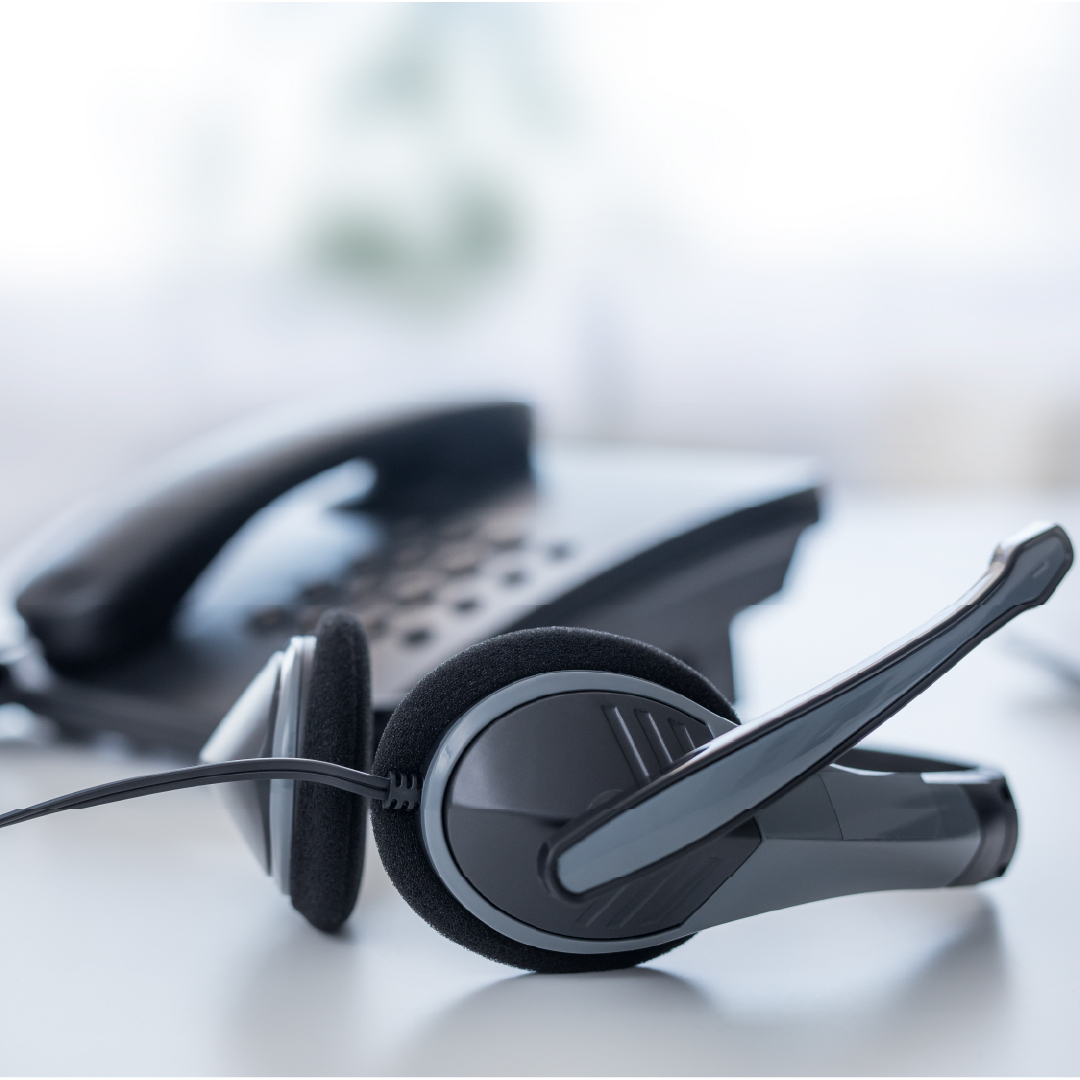 Full customer Support
  

---
Our customer service team at the factory is available from 6am to 9pm Mountain Standard Time to assist you with placing an order and answering any questions you may have. Call us
(928)852-7489
or email us at
[email protected]
or use the live chat button below.
Perfection in
every inch of our products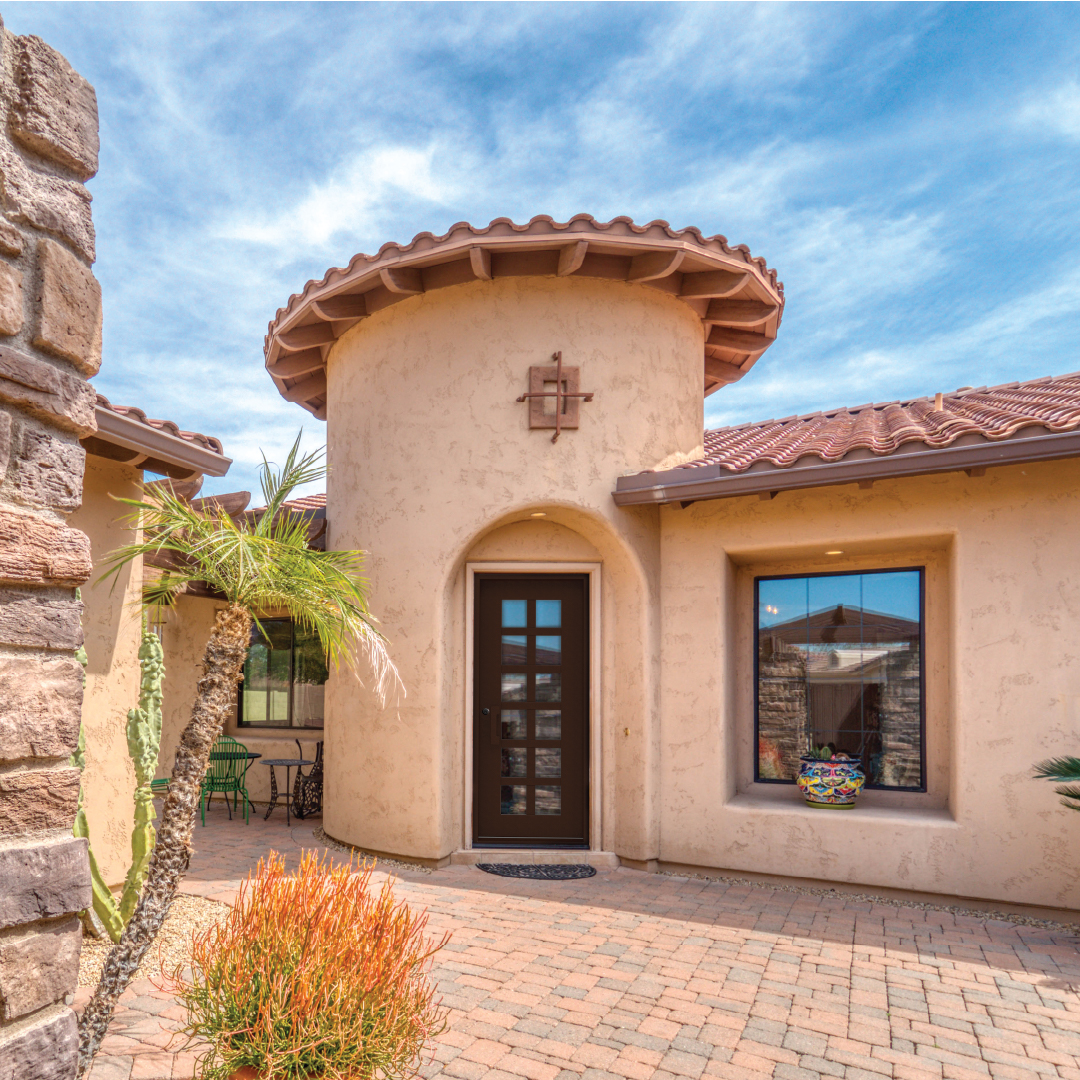 All Residential Doors OPEN INWARD
All of our residential doors are designed to open inward and come with pre-mounted frames and smooth taper hinges inside the door trim. The frames are made to fit into 2x6 construction and measure 7.38 inches wide from the inside of the mounting flange to the outer edge. The frames are 7.5 inches thick in total, and custom sizes are available upon request.
---